Why to Choose Our Volkswagen Parts Center in Melbourne, FL Over Other Shops
There are many different places that you can find auto parts near our Melbourne, FL Volkswagen dealership, but choosing Prestige Volkswagen is the best choice for you and your Volkswagen model. Our goal is to keep your vehicle running the best that it possibly can, offering a wide range of the most reliable parts so that you will always be getting exactly what you need in your vehicle. We look forward to seeing you soon so that we can get you what you need to stay confident in the model that you are driving. 
What Our Parts Center Offers
You might be thinking that every part is the same but choosing the best for your new Volkswagen model will make a big difference in its performance. Choosing cheap aftermarket parts will give you an unreliable performance because the parts are not guaranteed to be a perfect fit for the model that you are driving. Shopping at Prestige Volkswagen will provide you with OEM parts, ensuring they will be perfect fits into the Volkswagen model that you are driving. These parts undergo stress tests to ensure they can continue to give you a dependable performance for a long time, which cannot always be said for aftermarket parts.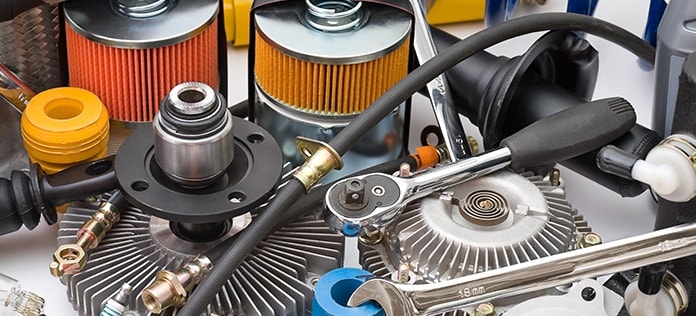 Taking Advantage of Specials
You might be worried that the parts you need are too expensive, but our team works to keep everything you need at a reasonable price. There are also many specials for parts that you could need, giving you access to everything at the price that you want. Our specials cover some of the most essential parts that you might be looking for, making it easier for you to get everything your vehicle could need for the roads around Palm Bay.
Trusting our Team to Find What you Need
Our experts are here to answer your questions and to make sure you are getting the right part when you visit here. You can start your search on our website, filling out the form that asks for basic information about the part that you need, then can visit our dealership to confirm that it is the right number and fit. Our parts come from the same factory that your vehicle does, making sure it will be a perfect fit whenever you visit from the nearby Cocoa, FL region.
Helping You Car for Your Vehicle
We do more than just offer parts for your vehicle, we also offer the services that you will need to continue running its best. You can schedule your service from our website, giving you the opportunity to find the day that works best for your life. Our trained service experts are here to ensure your Volkswagen model near Sebastian, FL has a reputable service center doing all the maintenance and repairs that it will need.
Exploring Every Option at Our Dealership
We don't just help you care for your vehicle, but also offer a variety of vehicles for you to choose from. Alongside our new Volkswagen options are the used inventory and the Volkswagen Certified Pre-Owned inventory, making sure you can find the vehicle that will suit all the needs of your life. We will help you explore every option, getting you scheduled for a test drive so that you can see all the options and features that these models will offer. We have already helped many drivers from Rockledge and Merritt Island, and we are sure that we can help you too, all you have to do is plan a trip to our dealership to get started.