Car Battery Replacement in Melbourne - Volkswagen Service Center in Florida
Located in Melbourne, Florida, our Volkswagen dealership provides various products and services to our guests. One common service is our car battery replacement service. Aimed to enhance our guests' vehicles' reliability, our car battery replacement service helps drivers remain safely on the road.
Replacing the Battery in a Car
Car battery replacements are simple for our certified technicians. When you bring your vehicle into our dealership for a car battery replacement, our technicians will first test the battery that is in your car for any faults. If they determine that your car battery needs to be replaced and that there isn't another issue with your vehicle, then they will locate the OEM battery replacement in our inventory. Once they have found the car battery that needs to be in your vehicle, they will disconnect your vehicle's old battery from the engine. Lastly, they will install the new battery and test your vehicle to ensure that the battery is working accordingly.
Avoiding Bad Battery Surprises
Routinely testing and replacing your car's battery will help you avoid any surprises caused by a faulty battery. Car batteries that have gone bad commonly leave drivers stranded and unable to start their vehicles. Car batteries, which are responsible for allowing a vehicle to start and powering various electronics in the vehicle, don't always provide warning signs that they are faulty. At times, you may be lucky enough to experience a delayed start or dim headlights, which are both warning signs of a bad car battery. However, you should have your vehicle's battery tested at least once a year to stay ahead of the surprise. Battery tests allow drivers and technicians to understand the condition of a car battery and determine if the battery is becoming faulty.
Volkswagen Car Battery Upkeep
Along with battery testing, you should replace your car batteries routinely. Manufacturers recommend that drivers replace their car batteries between two and four-year intervals. Car batteries usually last between two and four years because of the chemicals that they are made up of. Over time, as electricity is continually cycled through a car's batteries, the chemicals and various materials that are in the battery begin to deteriorate. Drivers can extend their car battery's lifespan by decreasing the load on the battery and routinely inspecting the battery for any signs of wear and damage.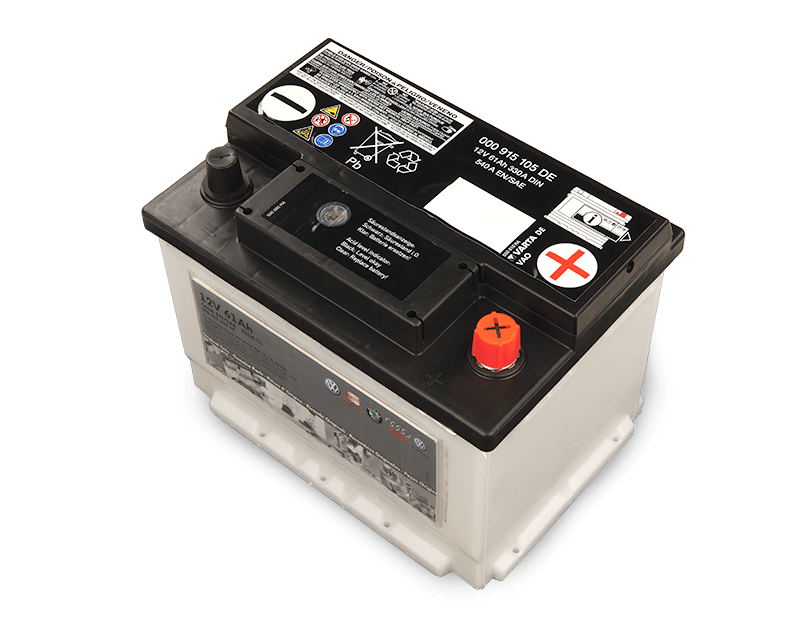 Schedule a Prestige Volkswagen of Melbourne Battery Replacement
Our Volkswagen battery replacement service is available for any customer around the Melbourne, Florida area. Contact us if you have been looking for a car battery replacement in Melbourne. Our customer service representative will be happy to set up an appointment for you or let you know more about our current offers.
Schedule Service
Prestige Volkswagen of Melbourne Service Department Amenities
Complimentary Wi-Fi
Courtesy Transportation Shuttle
Business Workstations
Complimentary Uber / Lyft Services
Comfortable Waiting Area
State-of-the-Art Facility
Saturday Service Hours
Flat Screen TVs