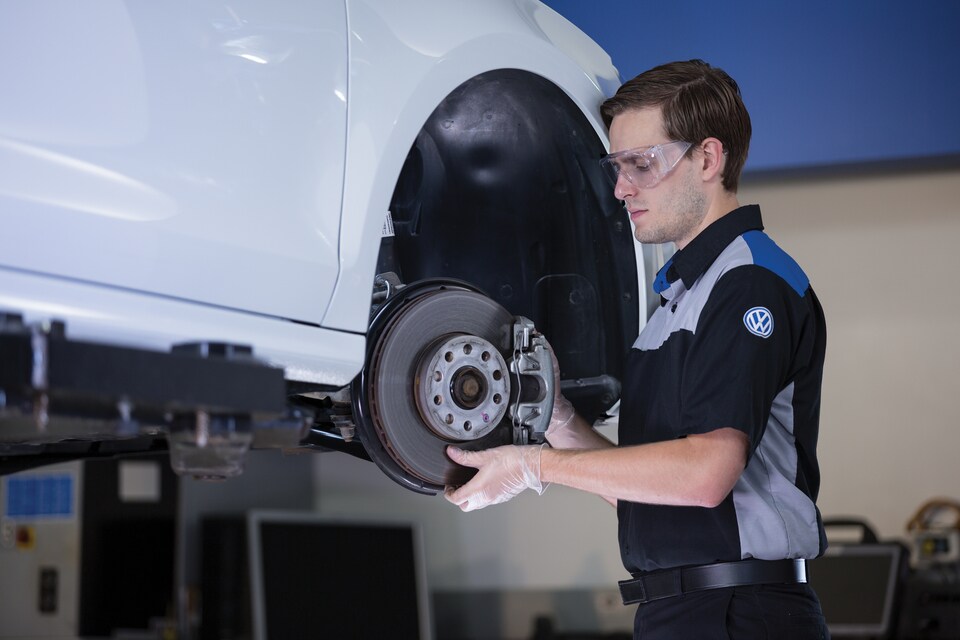 Maintain Your Car's Stopping Power with Expert Brake Service at Prestige Volkswagen
Even the most high-tech safety features can't do you much good if your brakes are in poor shape. That's why it's important to have your brakes inspected and serviced regularly. If your brakes are worn out, it can create safety hazards for both you and those around you. Fortunately, our Volkswagen service center is available to help you keep your brakes in tip-top shape so that you can enjoy a safer driving experience around Melbourne, FL and Palm Bay.
How to Tell When Your Brakes Need Service
As with most elements of auto maintenance, the best way to tell when something is amiss with your vehicle is to bring your car in for regular checkups. Our professional Volkswagen service technicians can inspect your brakes to ensure that all is well. Of course, there are a few warning signs that can indicate that your brakes need more immediate attention. Some common warnings include:
Squealing Brakes: If your brakes make squealing, screeching, or grinding noises when you apply the brake pedal, it could be a sign that your brake pads are worn down. We can replace these for you and get your car's stopping power back up to full strength.
Pulling to One Side: If you notice your car pulling in one direction when you brake, your brakes could need service. Our team can check out the problem and make necessary repairs or adjustments.
Spongy Brake Pedal: Some describe the feeling as the brake pedal having less bite. If your brake pedal feels softer than usual as you take on your commute around the Cocoa, FL area, be sure to give us a call.
If you notice any issues with your brakes, we can help here at our Volkswagen service center serving Sebastian, FL and Merritt Island. Feel free to schedule service today!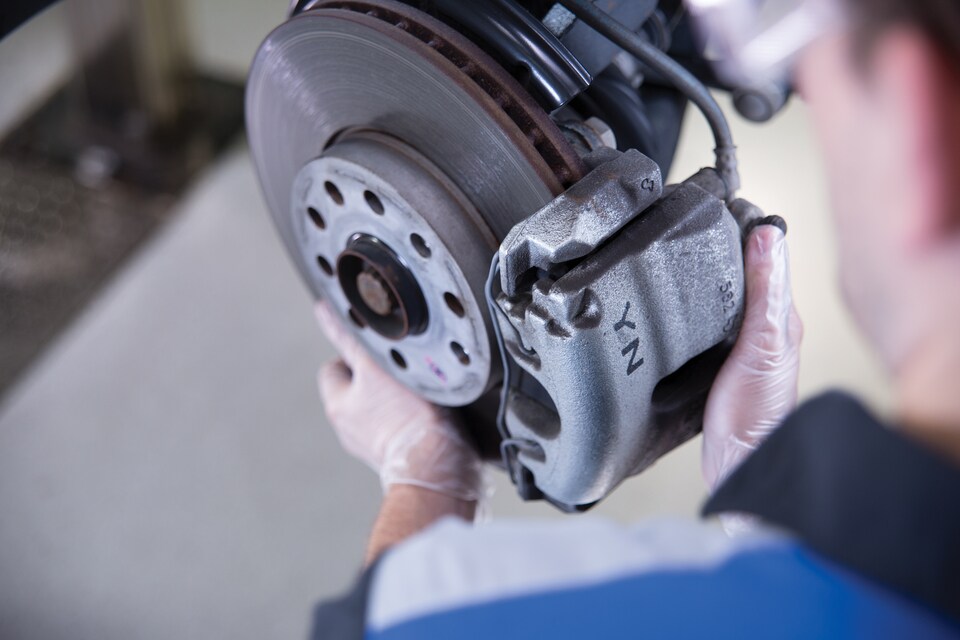 Schedule Maintenance Today
Is your Volkswagen due for its next service interval? Schedule Volkswagen service today at our dealership serving Sebastian, FL and Merritt Island. We'll be happy to help. If you have any questions about what your Volkswagen needs and when, please don't hesitate to give us a call. Our team of experts can help you give your Volkswagen the professional care it deserves.
Hours
Monday

8:30AM-7:00PM

Tuesday

8:30AM-7:00PM

Wednesday

8:30AM-7:00PM

Thursday

8:30AM-7:00PM

Friday

8:30AM-6:00PM

Saturday

8:30AM-6:00PM

Sunday

11:30AM-5:00PM