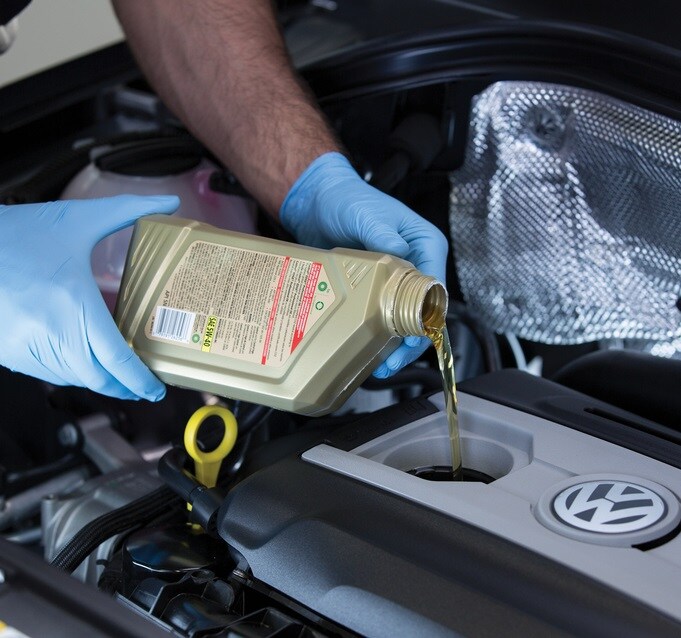 Oil Changes for Your Volkswagen Model at Prestige Volkswagen in Melbourne, FL
We would like to get you started on a proper maintenance schedule once you have purchased a vehicle from our dealership near Palm Bay and Rockledge. One of the biggest things we encourage you to do is have a routine oil change performed. Depending on what Volkswagen model you have and the type of oil you use, the frequency of oil changes will vary slightly. In general, the amount of mileage you've driven will determine when an oil change should be scheduled. There are also other reasons why your VW requires an oil change.
Improve Efficiency
Your engine will be a lot less efficient when it has older oil in it. If you want to keep up with those fuel efficiency numbers that Volkswagen released for your vehicle, routine oil changes should be taken care of by our service professionals at our service center serving Cocoa, Fl. The type of oil that is used will also determine the overall efficiency of your engine. We can recommend a proper oil and filter that should be used for each oil change.
Life Expectancy
While Volkswagen builds their vehicles to last for many years on Sebastian, Fl roads, you won't have your automobile around for long if you're not taking care of it. Regular oil changes at intervals recommended by our service department will extend your vehicle's overall life expectancy.

Inspections near Merritt Island
Bringing your vehicle in for an oil change allows us access to your vehicle to see if there's anything else that needs to be repaired regarding your engine's parts, etc. We might spot something very minor that you didn't notice was causing a problem. Doing a repair right now could prevent a major problem later on, and we could be saving you a lot of money with a minor repair right now.
If you would like to learn more about routine oilchanges and regular maintenance, give our technicians a call to schedule service.We will make sure that you know what type of maintenance schedule you should befollowing to properly protect your automobile.
If you have any additional questions please feel free to contact us.
Service Hours
Monday

7:30AM-6:00PM

Tuesday

7:30AM-6:00PM

Wednesday

7:30AM-6:00PM

Thursday

7:30AM-6:00PM

Friday

7:30AM-6:00PM

Saturday

8:00AM-4:00PM

Sunday

Closed