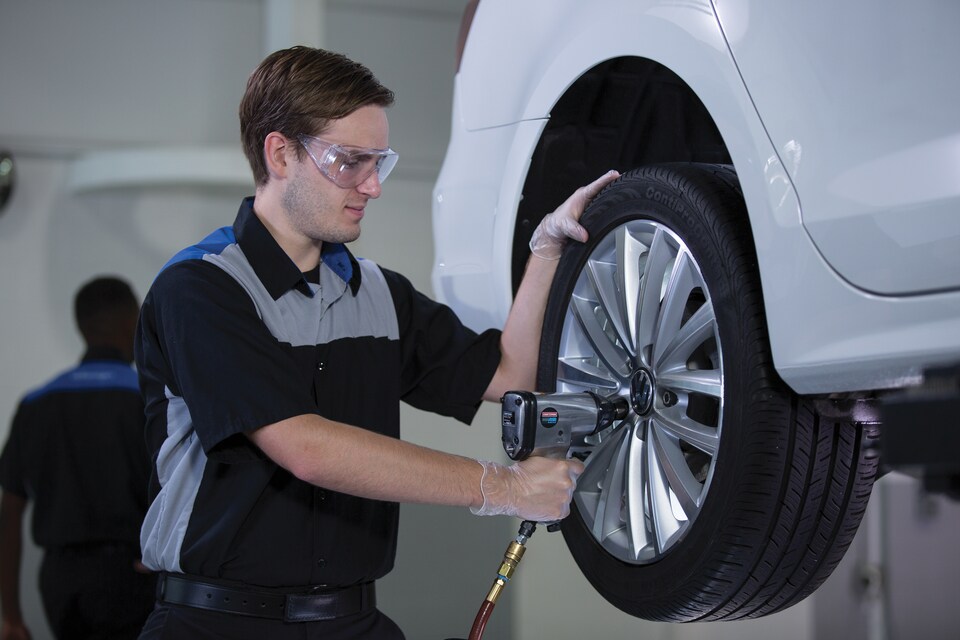 Tire Rotation Services Available at Prestige Volkswagen
Tire rotations are among the most common and important automotive services available near Melbourne, FL, and Prestige Volkswagen is here to help you with them.
Our Volkswagen service center near Sebastian, FL and Merrit Island is ready to lend a hand and rotate your vehicle's tires right on schedule. Whether you drive a Volkswagen or other vehicle, you can trust our highly skilled technicians to get the job done right.
Importance and Benefits of Routine Tire Rotations
Routine tire rotations are an important part of any car's schedule maintenance plan. This simple service has a substantial impact on the longevity and performance of a set of tires as a whole. Neglecting tire rotations may result in a set of tires wearing out faster.
The service itself aims to balance out wear and tear among all four tires. Each tire will wear differently from the others according to its position on the vehicle. Rotating the tires to different positions at regular intervals helps to expose each to different wear patterns.
Sticking to these regular rotations can substantially improve the longevity of your tire set as a whole. That means money saved over time.
If you have questions about tire rotations or other important services for your tires, give us a call. We can fill you in with all of the information that you need.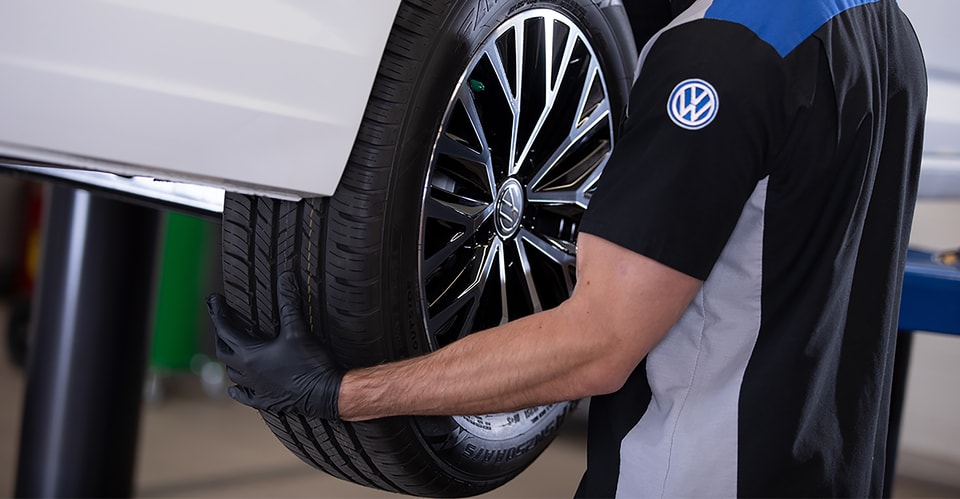 Work with a Local Certified Volkswagen Service Center Near Palm Bay
Our certified Volkswagen service center is ready to help you even with simpler services like tire rotations. If you're looking for the highest quality services and repairs available near Rockledge or Cocoa, FL, then pay us a visit. You can work with our service advisors and technicians to outline and effective maintenance plan for your vehicle. Contact us today to schedule an appointment.
Hours
Monday

8:30AM-7:00PM

Tuesday

8:30AM-7:00PM

Wednesday

8:30AM-7:00PM

Thursday

8:30AM-7:00PM

Friday

8:30AM-6:00PM

Saturday

8:30AM-6:00PM

Sunday

11:30AM-5:00PM