What's New About the 2021 Volkswagen Atlas Cross Sport?
When the 2020 Volkswagen Atlas Cross Sport hit dealership lots, it hit a sweet spot for drivers who liked the Volkswagen Atlas, but felt it was a bit too much car for their needs. The Atlas Cross Sport takes some of the best elements from the three-row Atlas and pares down the size to create a fantastic two-row, five-seater crossover with plenty of power, space, and versatility for your everyday adventures. So, how does the new 2021 Volkswagen Atlas Sport compare to the outgoing model? The Atlas Cross Sport was all-new for 2020, but the 2021 model has a few exciting updates.
Updated Infotainment Technology
One of the most notable changes to the 2021 Volkswagen Atlas Cross Sport is the addition of the MIB3 system, which is a spectacular new infotainment system. MIB3 features dramatically improved functionality that is most noticeable in input response times, support for a vast array of entertainment features, and voice recognition.
The MIB3 system joins the Atlas Cross Sport SE trim's range of features, so it's easy to take advantage of an enhanced infotainment experience as you journey around Melbourne, FL and the Palm Bay area.
Driver-Assist Upgrades
The 2021 Atlas Cross Sport features a variety of new technologies to help you enjoy a more easygoing experience behind the wheel. Travel Assist works with the Adaptive Cruise Control feature to help make long drives around Rockledge and Cocoa, FL a bit less fatiguing. The new Atlas Cross Sport also gets a new Emergency Assist feature, which can help to bring your SUV to a stop and turn on the hazard lights for you in the event of an emergency. These features come with the Atlas Cross Sport SEL trim.
Quality Performance at Every Turn
The VW Atlas Cross Sport is more than just goodlooks. With numerous capabilities and a competent powertrain, the Atlas CrossSport is ready for nearly any adventure.
4Motion with Active control allows Rockledge driversto easily transition between four different all-wheel-drive modes simply byturning a knob.
The Atlas Cross Sport's all-wheel-drive capabilityis further enhanced by more power under the hood. A 2.0L 4-cylinder engine isstandard on the model and boasts up to 235 horsepower when paired with premiumfuel. Drivers can also choose an upgraded 3.6L V6 engine with 276 horsepower.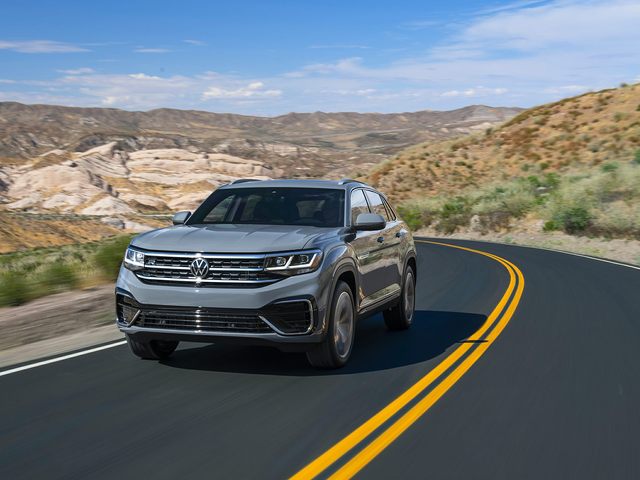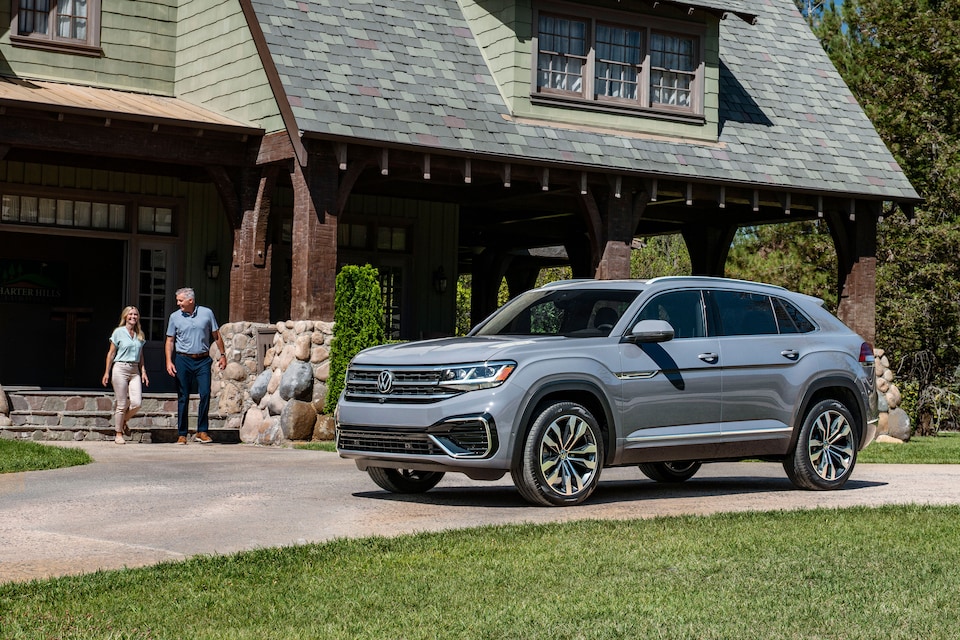 A Truly Daring Exterior
The exterior of the 2020 Volkswagen Atlas CrossSport holds true to classic Volkswagen styling while also bringing alonga modern edge for an SUV of its size. Numerous availablefeatures can be added to accent the already sleek and modern design of theAtlas Cross Sport.
Available 21-inch machines alloy wheels offer a five-spoke design with a two-tone coloration of black and silver. Cocoa, FL driverscan also opt for the available advanced LED headlights and taillights for extraattention and illumination on the roads.
Last but not least, the available R line trim addssporty red accents and additional R line badges throughout the exterior. The Rline also features bumpers unique to this appearance package. But the beauty inthe Atlas Cross Sport design doesn't stop there, taking a peek insidereveals an equally stunning interior.
A Spacious and Stylish Interior
No longer feel the need to sacrifice style forpracticality thanks to the 2020 VW Atlas Cross Sport interior. Theinterior cabin easily offers 77.8 cubic feet of cargo space when the second-rowseats are folded flat. Or, if you happen to have more passengers than cargo, aspacious second-row seating offers plenty of legroom for everyone.
In addition to space, well-placed interior amenitiesensure that everyone can enjoy a premium interior experience. The panoramic sunroofmeasures to be nearly 5 feet long, bringing the beauty of the outside in. Whilethe available heated front and rear seats make sure no one is left in the cold whenthe temperatures dip near 50 in Sebastian, FL.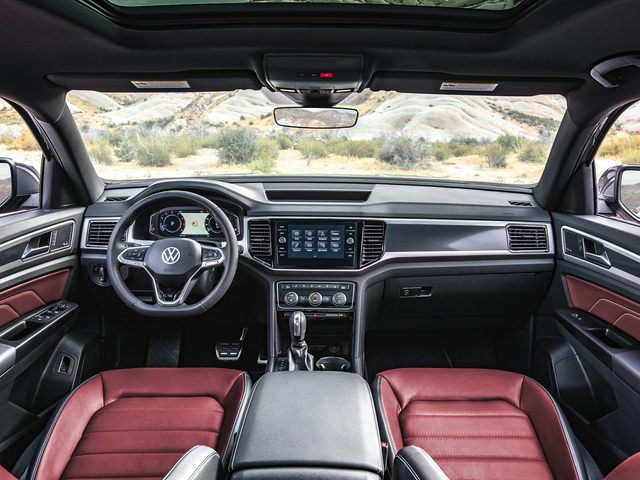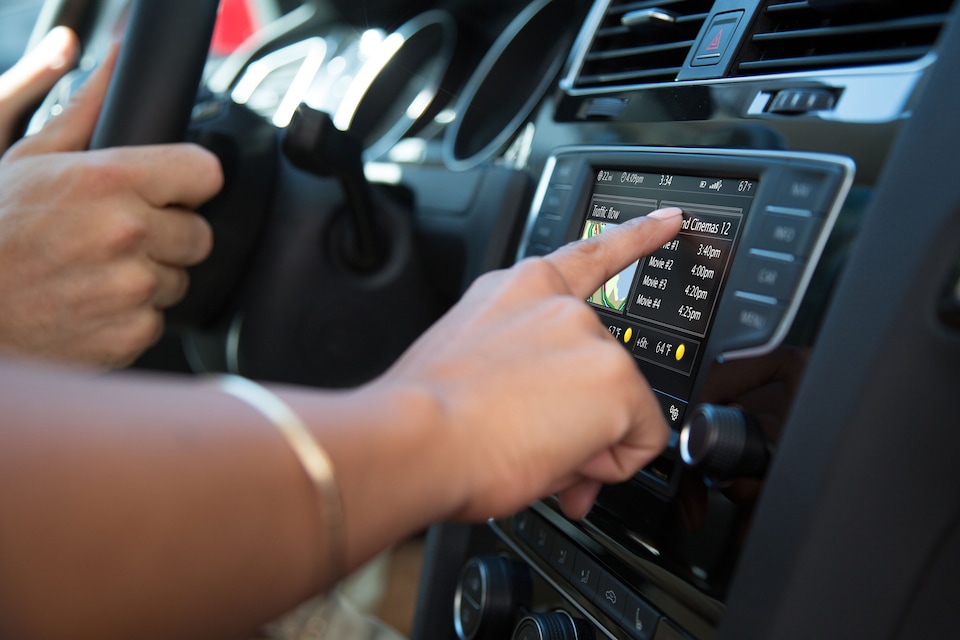 A Tech Solution for Every Need
When it comes to tech amenities, the 2020 VW AtlasCross Sport has you covered. Easily integrate your smartphone to the high-resolution interior screen for maps, music, apps and more.
Take complete control of your Atlas Cross Sport fromanywhere with the Volkswagen Car-Net Mobile App. With the Car-Net app, driverscan send commands such as lock doors, flash lights, or start engine, allconveniently from a mobile device. VW Car-Net also allows drivers to keep tabson younger drivers or friends with boundary settings, curfew standards, orspeed limitations.
Safety Features for Peace of Mind
Sometimes the unexpected can happen to causecollisions on the road. But with smart safety features, the VW Atlas CrossSport can help drivers stay safe in a crash and sometimes even avoidaccidents.
A rearview camera system can help drivers seeobstacles when in reverse. Meanwhile features such as Lane keep assist cangently assist drivers in staying in the correct lane or avoiding collisions with othermotorists.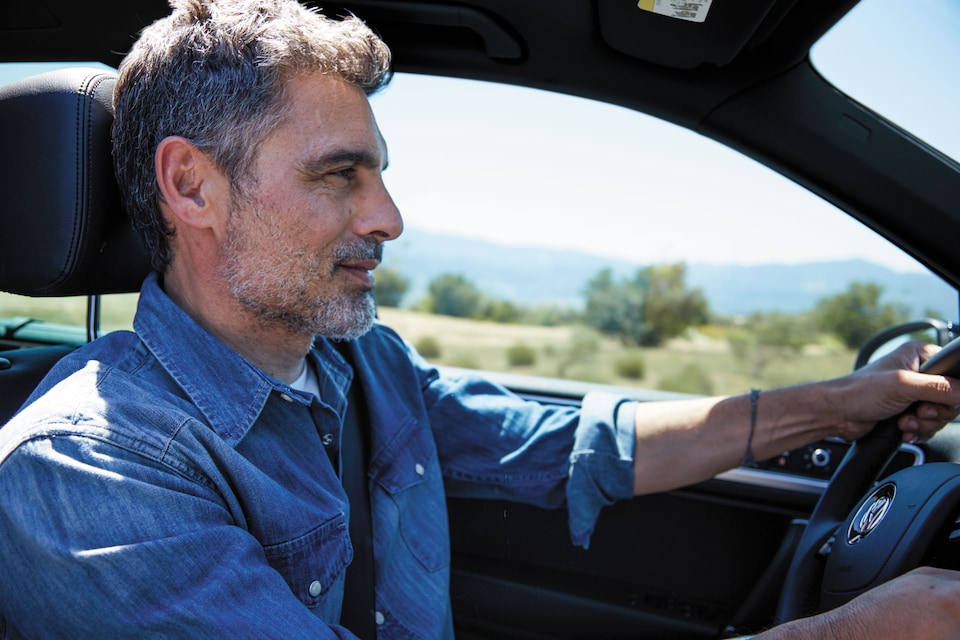 In the event of a crash the VW Atlas Cross Sportfeatures a high strength safety cage and crumple zones to absorb impact awayfrom the passengers. In addition, the automatic post-collision braking systemwill bring the vehicle to a complete stop immediately following a collision toprevent further harm or damage.
Trim Levels Offered
Shoppers can find a lot of flexibility in choosingtheir own VW Atlas Cross Sport. The 2020 VW Atlas Cross Sport comes in thefollowing 18 trim levels and configurations:
S
S with 4Motion
SE
SE with 4Motion
SE with Technology
V6 SE with Technology
SE with Technology with 4Motion
V6 SE with Technology R-Line
V6 SE with Technology with 4Motion
SEL
V6 SE with Technology R-Line with 4Motion
V6 SEL
SEL with 4Motion
V6 SEL R-Line
V6 SEL with 4Motion
V6 SEL R-Line with 4Motion
V6 SEL Premium with 4Motion
V6 SEL Premium R-Line with 4Motion
Come See Us at Prestige Volkswagen Today
With so much to offer the 2020 VW Atlas Cross Sportis an easy SUV to fall in love with. Come visit our knowledgeable and friendly stafftoday to find your perfect Atlas Cross Sport. We'll ensure you find a model perfectly fit for your life on the go in Merritt Island.
If you have any questions please feel free to contact us during normal business hours.
Hours
Monday

8:30AM-7:00PM

Tuesday

8:30AM-7:00PM

Wednesday

8:30AM-7:00PM

Thursday

8:30AM-7:00PM

Friday

8:30AM-6:00PM

Saturday

8:30AM-6:00PM

Sunday

11:30AM-5:00PM