Volkswagen Oil Change Services Near Palm Bay, FL
We operate a Volkswagen service department where we provide certified oil change services. Local Volkswagen drivers in Melbourne, Palm Bay, and Merritt Island, FL can get their oil changed in a state-of-the-art facility by certified technicians and genuine OEM parts. Many Volkswagen drivers near Melbourne, FL choose to get their oil changes at the Xpress Service lane without an appointment. No matter if you schedule an appointment or get Xpress service, we invite you to check our current specials for oil change service and parts at Prestige Volkswagen of Melbourne.
Oil Changes & Engine Maintenance
Popular Volkswagen models, such as the Jetta and Tiguan, deliver world-class reliability and efficiency. The #1 maintenance necessary for the best engine performance is getting the oil changed as recommended in the owner's manual. Routine oil changes keep the engine cleaner by removing the broken-down oil while introducing a lubricant at peak viscosity. It is always a good idea to know your vehicle's oil change interval and schedule oil changes when recommended.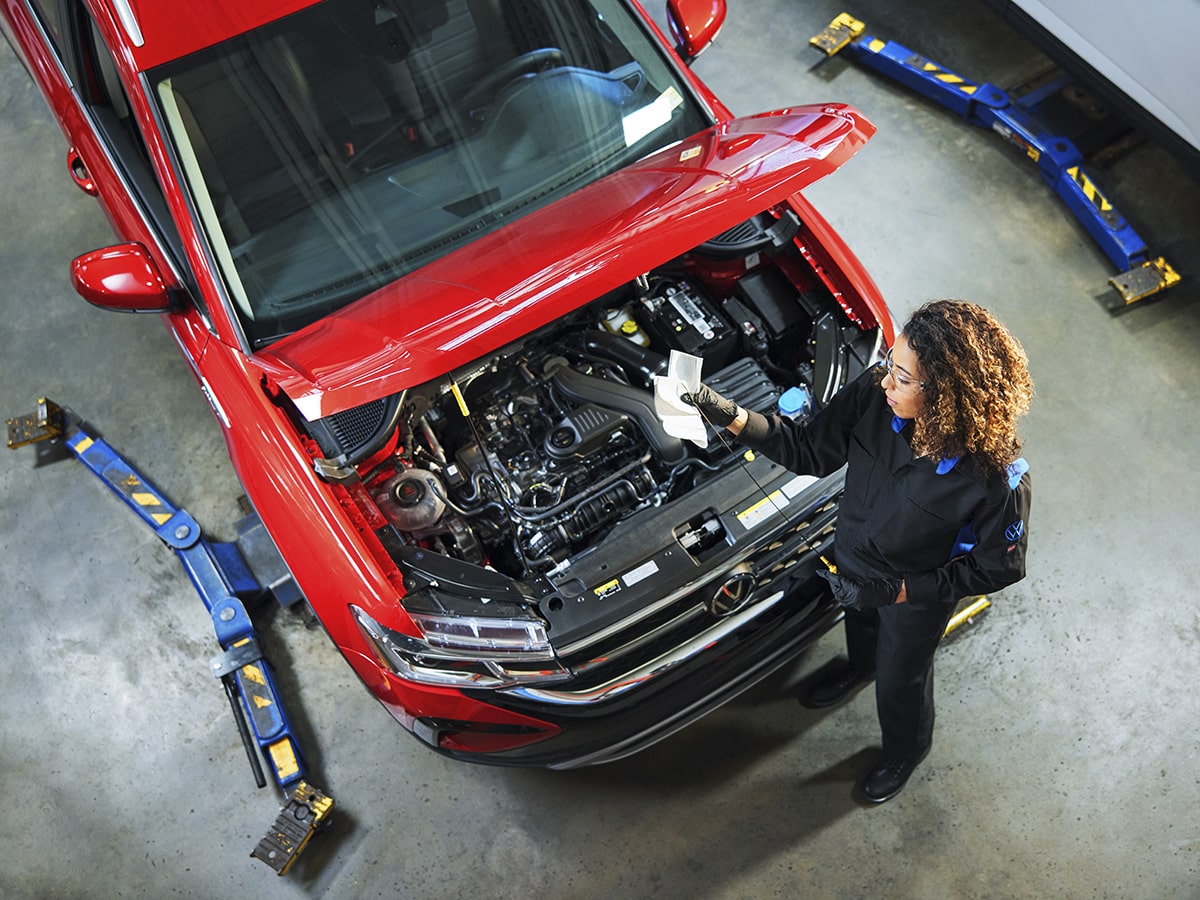 Conventional Oil Change
Conventional oil was the original engine lubricant when the automotive industry needed to standardize motor oil years ago. It is produced with petroleum extracted from the ground. The oil is refined and contains additives to improve its performance inside the engine's extreme environment. Volkswagen models with conventional motor oil will need to schedule oil changes every 3,000 to 5,000 miles.
Learn More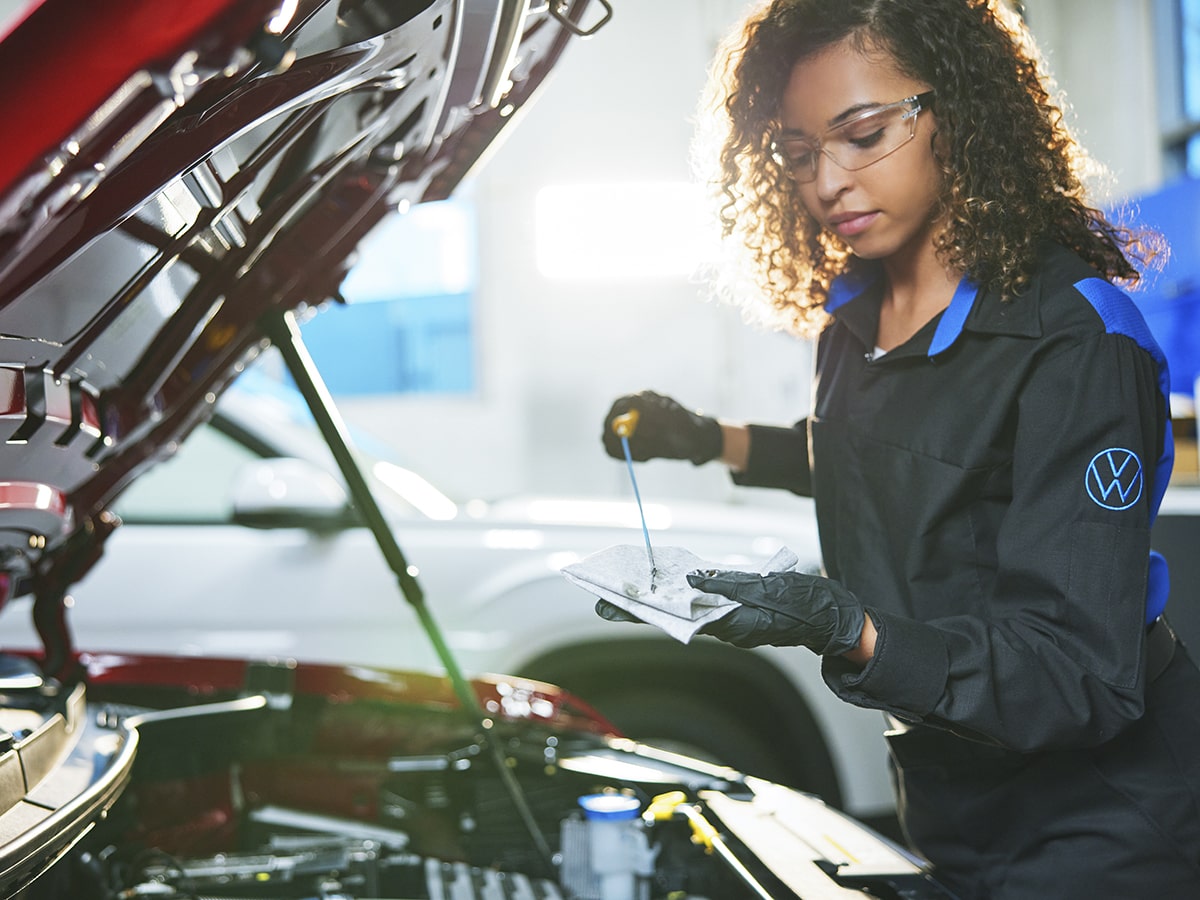 Synthetic Oil Change
Most newer Volkswagen models have full-synthetic motor oil as the most advanced engine lubricant. Full-synthetic motor oil is produced with petroleum resources, but the significant refinement and additives create a man-made oil. It has the thinnest viscosity, smaller molecule, and resists thermal breakdown better. Volkswagen models with full-synthetic motor oil need oil changes every 10,000 miles in normal conditions.
Learn More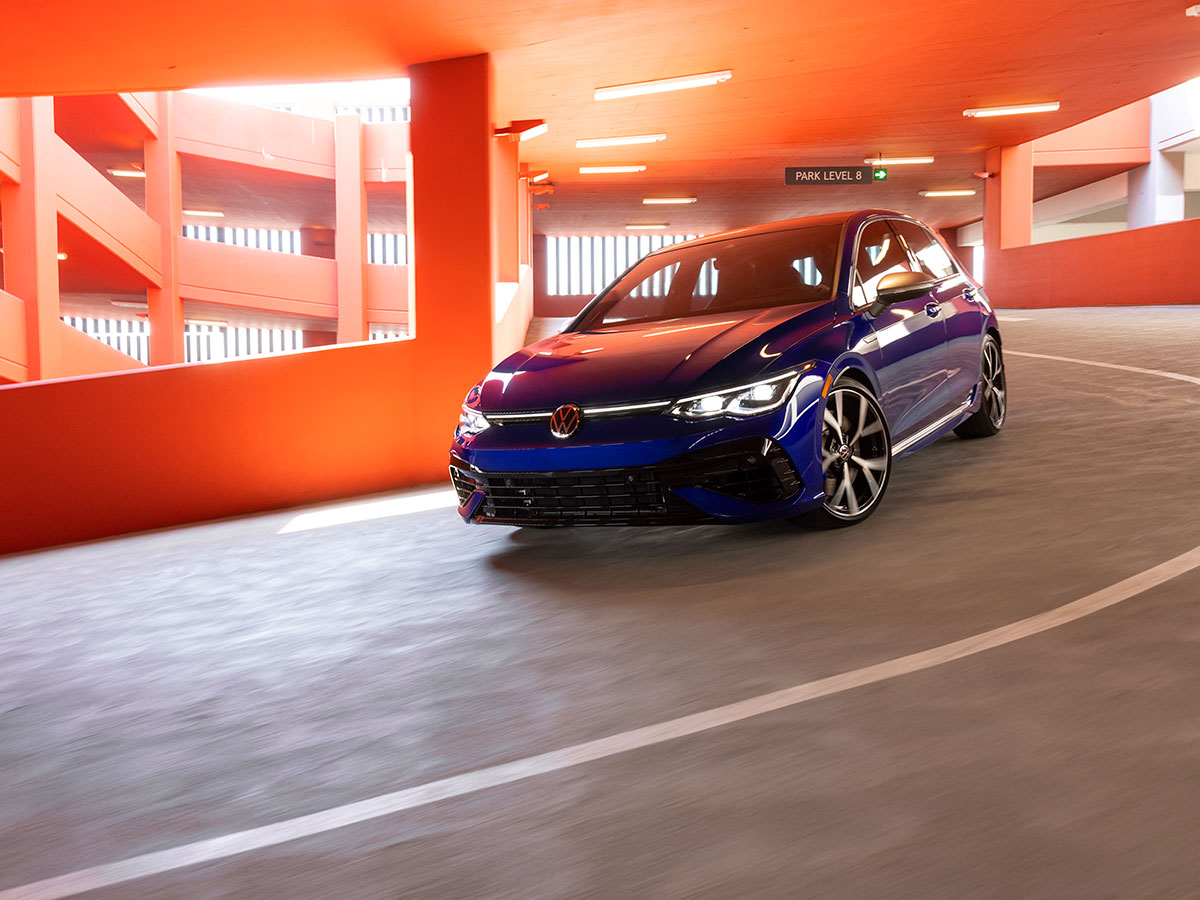 Semi-Synthetic Oil Change
Semi-synthetic oil is referred to as a synthetic blend because it mixes conventional and full-synthetic oils' characteristics. The additional synthetic oil and additives improve its performance beyond conventional. Volkswagen drivers that started with conventional often switch to semi-synthetic to advance lubrication and protection for higher-mile engines. Volkswagen drivers with semi-synthetic motor oil need to schedule oil changes every 5,000 to 7,500 miles.
Learn More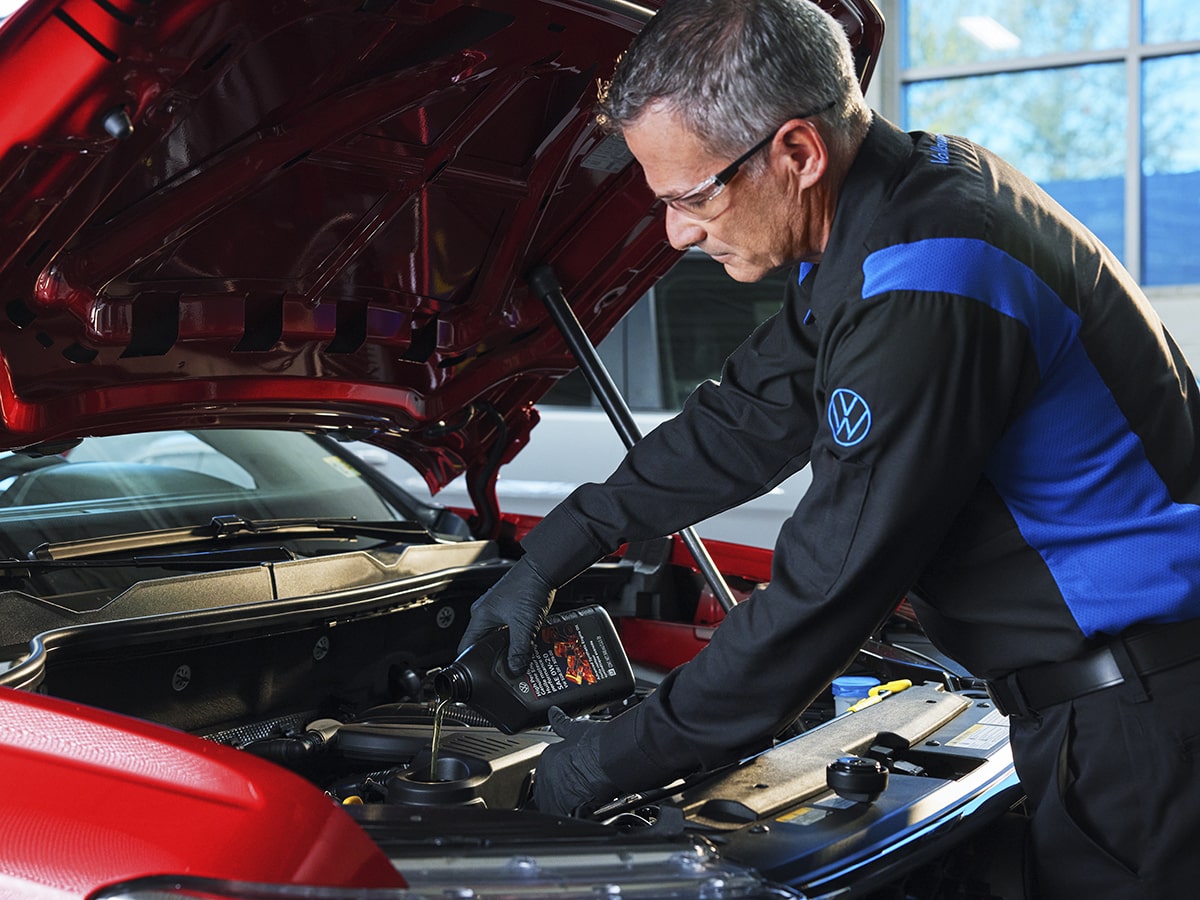 Diesel Oil Change
Volkswagen models with diesel engines have specially crafted motor oil because these engines generate higher torque with diesel fuel. We provide diesel engine oil changes to factory specifications.
Learn More
Get Oil Change Service at Prestige Volkswagen of Melbourne
Volkswagen drivers can schedule an oil change appointment or simply stop by the Service Xpress lane when open for no-appointment service. Customers are welcome to relax in the comfortable waiting area with free wi-fi, flat-screen TVs, refreshments, and business workstations while finishing the oil change with a fast turnaround.
Schedule Service